Oklahoma's Best
Custom Processor
Maximize your livestock investment with the team Oklahomans have trusted since 1998.
We understand the hard work and time you you put in to raising your livestock. Early mornings, late nights and a lot of energy get invested into each of your animals, so you can have a quality product to feed your family. At the end of the day, you want a custom processor you can trust.
That's why we have a verifiable and transparent process to make sure that the animal you bring in is the meat you take home. We go to great lengths to carefully clean, cut and process your livestock to your specifications. We track your product every step of the way with tags, photos and detailed labeling and give you an itemized inventory report showing all meat cuts on pickup or delivery.
Your meat processed your way… by a team that cares.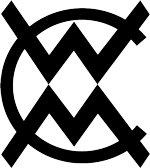 "We don't seek to satisfy our customers. We seek to amaze them." − Chris Gabriel
We take great pride in the meats we sell. We offer USDA inspected beef, pork and chicken cut inhouse since 1968. As part of our high standards for tenderness and quality, our beef is aged at least 21 days. Learn more about the Wild Country Difference ›
ORDER MEATS ONLINE or call to place your order for fresh meats. Prices subject to change without notice.
$5 Delivery Available!
We deliver to cities within 50 miles of our Cleveland, Oklahoma store for just $5.00. Delivery area includes: Tulsa, Broken Arrow, Glenpool, Bartlesville, Stillwater and all cities in between.
Order online, we'll ship it to you!
Hominy, OK
Ph. (918) 885-6758
Custom Processing for Beef, Pork, Buffalo, Lamb, Goat
Hours of Operation
| | |
| --- | --- |
| Monday | Closed |
| Tuesday | 9:00 AM — 5:00 PM |
| Wednesday | 9:00 AM — 5:00 PM |
| Thursday | 9:00 AM — 5:00 PM |
| Friday | 9:00 AM — 5:00 PM |
| Saturday | Closed |
| Sunday | Closed |
Cleveland, OK
Ph. (918) 885-6758
Wild Game Processing, Fresh Market, Fresh Beef, Pork, Chicken, Bundles, Sides/Quarters of Beef, Half Hogs
Hours of Operation
| | |
| --- | --- |
| Monday | 10:00 AM — 6:00 PM |
| Tuesday | 10:00 AM — 6:00 PM |
| Wednesday | 10:00 AM — 6:00 PM |
| Thursday | 10:00 AM — 6:00 PM |
| Friday | 10:00 AM — 6:00 PM |
| Saturday | 10:00 AM — 6:00 PM |
| Sunday | 10:00 AM — 6:00 PM |