Buy meat online. Pick up in Cleveland or have it delivered!
Wild Country Meats is Oklahoma's best custom processor. We process livestock for local farmers and ranchers to put food on the table for families. In addition to that, we provide fresh USDA-inspected meats to customers in Bixby.
We offer a variety of beef cuts, family packs, and meat bundles including half a cow (side of beef), quarter cow, fresh steaks and brisket. We also provide Bixby residents with half hogs, chops, roasts, bacon, ribs and other pork cuts. And you'll love our fresh whole chickens and boneless chicken breasts and thighs.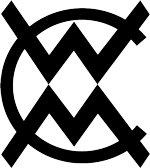 "We don't seek to satisfy our customers. We seek to amaze them." − Chris Gabriel
We take great pride in the meats we sell. We offer USDA inspected beef, pork and chicken cut inhouse since 1968. As part of our high standards for tenderness and quality, our beef is aged at least 21 days. Learn more about the Wild Country Difference ›
ORDER MEATS ONLINE or call to place your order for fresh meats. Prices subject to change without notice.
Visit Our Fresh Market Near Bixby
Order sliced
deli meats & cheese online
along with meat bundles in Bixby, and pick up at our store in Cleveland. Local fresh milk, free-range eggs, vegetables, seasonings, sauces and more.
Cleveland, Oklahoma
Ph. (918) 885-6758
Hours of Operation
| | |
| --- | --- |
| Monday | 10:00 AM — 6:00 PM |
| Tuesday | 10:00 AM — 6:00 PM |
| Wednesday | 10:00 AM — 6:00 PM |
| Thursday | 10:00 AM — 6:00 PM |
| Friday | 10:00 AM — 6:00 PM |
| Saturday | 10:00 AM — 6:00 PM |
| Sunday | Closed |
About Bixby, Oklahoma
Coordinates: 35°57′39″N 95°52′42″W
Elevation: 750 feet
Bixby Resources
Bixby is located just a stone's throw from our store in Cleveland, Oklahoma. You'll be glad you made the drive to come see us! Bixby sits in Tulsa and Wagoner counties. A vibrant, growing community, Bixby is known as the "The Garden Spot of Oklahoma." Learn more about the rich history of Bixby. We love serving our friends from Bixby with the best, freshest meats in Oklahoma.